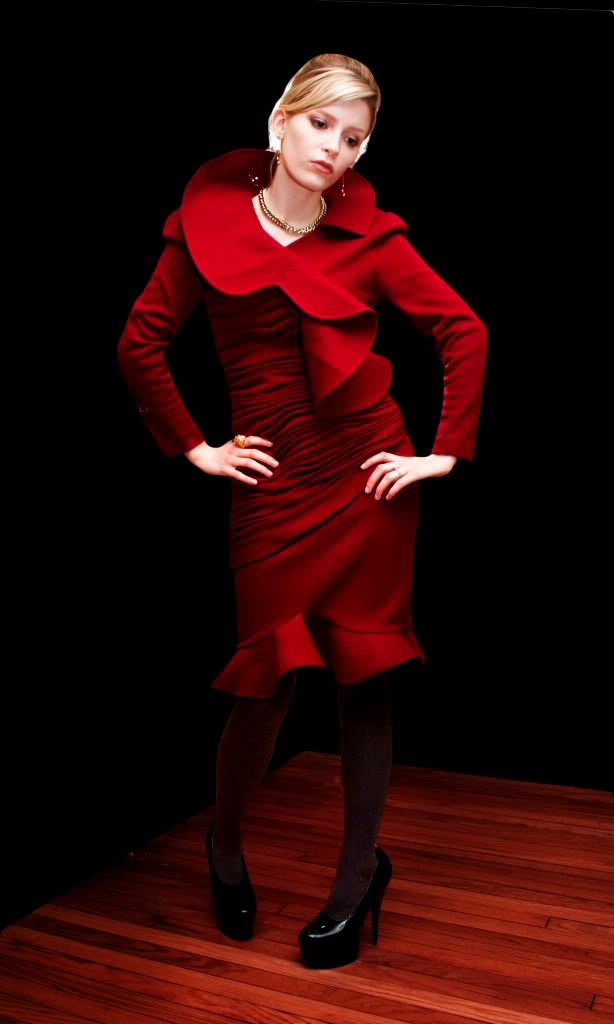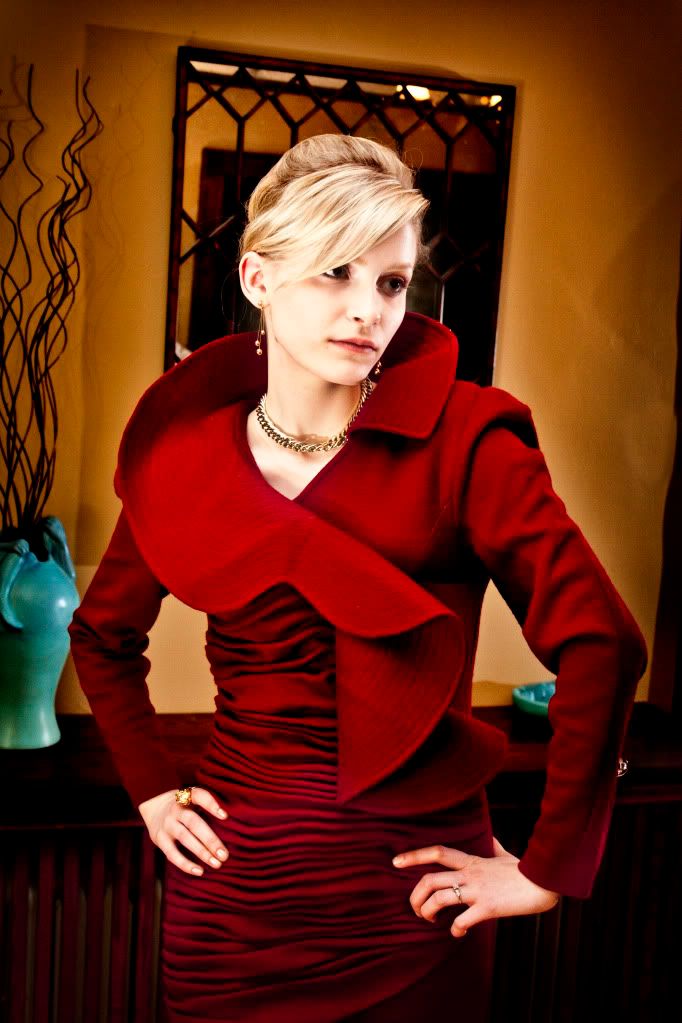 I recently entered Chictopia's contest, Chictopia10. It is an amazing opportunity to attend their conference in New York during Fashion Week. Here is what I wrote for my entry:

"I love Chictopia because it is a creative medium of expression for me. It's an opportunity to present my ideal of fashion, my influences and discoveries. I love hearing the feedback from Chictopia members and viewing their styles as well. I'm positively influenced by you Chictopians! Together we are a group where we can be ourselves, and be accepted for it. Thanks for a great year of inspiration and support!"

The dress I am wearing was a vintage eBay find. It was only $1, seriously! It is all handmade of wool, with incredible details. It was truly an amazing, one of a kind find.
I am not quite sure what era this is from. I'm thinking 1980's? If anyone knows of a website that is all about vintage garments, please let me know! I would love to dedicate a website to the beauty of vintage pieces.
My good friend, Lenny Gilmore took this photos for me. Please visit his website!
http://www.lennygilmore.com